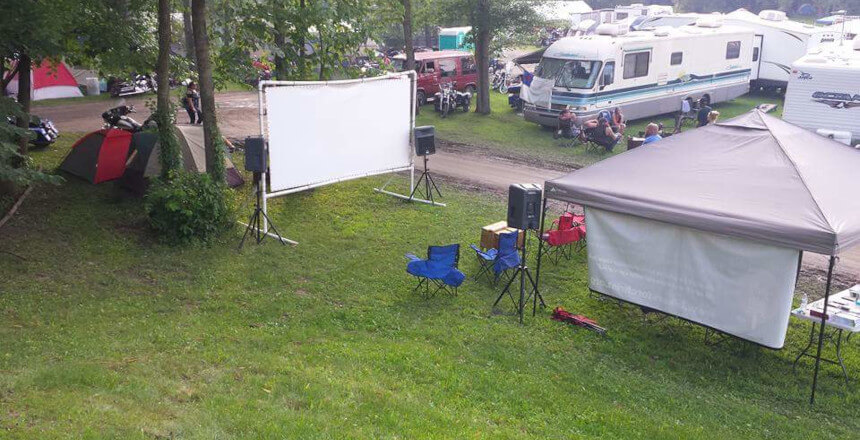 BIKERS FOR CHIRST INDIANA
NE Region Attends Abate Region One Biker Fest
In 2018, Bikers For Christ Indiana NE Region attended the Abate Region One Biker Fest
Pastor Don and Cindy handed out hundreds of Bibles to those enjoying the festivities.
We took the opportunity to pray with many attendees and give the Gospel of Jesus Christ through our testimony.
There was quite a bit of rain making the field was muddy. We showed Christian and some John Wayne movies. John Wayne was quite a hit in the old black-and-white course.
God truly blessed our service and ministry at this event.