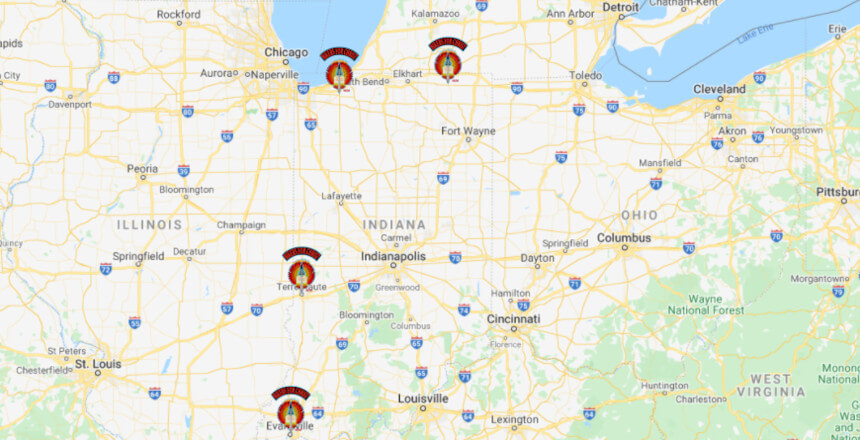 BIKERS FOR CHIRST INDIANA
BFC Indiana Website Launch
We are thrilled to announce that on April 22, 2019, Bikers For Christ Indiana launched our modern and responsive website. Our members spent a month designing, programming, creating the media assets, and authoring the text on the site.
One of our primary goals was to deploy a website that is mobile friendly, also know as a responsive site (the layout automatically responds to the device screen size.) The website is very easy to use on a cell phone or tablet and runs fast even on cellular data.
It was important to us for our visitors to easily navigate the site and quickly find the desired information.
The chapter map on the home page and on the chapters page is an interactive map, showing where each of our chapters is located and provides clickable icons to easily get directions to our chapters.
For Christian bikers wanting to learn about Bikers For Christ and what the requirements are to join, the website provides detailed information about our motorcycle ministry.
We have published a video introducing our the site and its features.
Thank you for visiting our website, may the Lord richly bless you.